Schools membership should be revalidated/renewed from School profile as shown in below image.

Go to IYT TRAINING, dropdown – choose IYT Training Providers – search for your school.

In the school's profile page go to SCHOOL CERTIFICATES tab as shown below.

Check revalidate box and click on the revalidate button – follow prompts.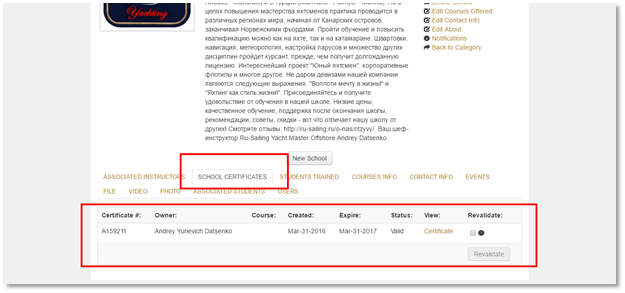 An invoice/order will be created and we will produce a new School Certificate.